Project Management Services
Our commitment to providing safety critical solutions to our clients.
OBW Technologies are committed to providing safety critical solutions to our clients when it comes to the safety of their employees. An overlapping safety critical solution ensures employees can carry out their duties knowing that the life safety equipment is installed, commissioned and subsequently calibrated regularly with the aim of detecting gas which might lead to accidental injury or potentially leading to an emergency evacuation.
Over the last 10 years we have brought together a team with the best minds using the best technology to advise our clients on all aspects of their fixed gas detection requirements.
Our Team
OBW Technologies fixed gas detection division has a dedicated sales and project management team supported by our senior commissioning engineers. This team will organise an initial site visit with a potential client to conduct a survey and determine the best solution for that client. Every system is unique to a particular site and can require various mixtures of gas detection solutions whilst taking into account the clients existing or future requirements for other applications. We can offer tailor made solutions and work with different solution providers to custom design packages for our clients. Examples of this would be our SIL (Safety integration level) consultation, our Gas Detection Visualisation system (GDVS) or our remote log on system.
Our Project Team can provide a turnkey solution from site survey, product recommendations, drawings, FAT / SAT documents. Our project planning methodology involves preparing and agreeing specifications, providing drawing packages, cause and effect schematics and wiring diagrams with a detailed handover documentation manual provided to the client at the completion of the project. A service level agreement can be decided with our clients after handover to ensure that all certification, calibration expiry dates and consumables are recorded and maintained.
OBW Technologies can additionally provide a project management service for the whole process with the clients nominated electrical or engineering contractors to ensure a smooth handover. We work
closely with our suppliers and the engineering groups acting on behalf of the client to complete the project on time and within budget.
Our Projects and Engineering team have project managed and delivered large scale fixed gas detection projects to companies in a range of industries from semiconductor, pharmaceutical, bio science and medical devices. We provide the best technology to match the requirements of our demanding customer base who expect a safe, reliable and future proof solution with remote logging and complete traceability.
---
Case Study
| | |
| --- | --- |
| Client: | MSD Biotech, Swords, Co. Dublin |
| Consultant Groups: | PM Group and Jacobs Engineering |
| Project Description: | Honeywell SIL Certified XNX Transmitter & Touch Point Pro Platform |
| Date: | October 2019 – October 2020 |
Case Study Overview
MSD Biotech's new plant is part of the company's plan to invest $4bn over a period of five years in capital projects in Europe. Construction of the new biologic's facility commenced in 2018, and it opened in 2021. The facility will play a crucial role in the development of MSD's biologics-based therapies. The existing 31,700m² facility was expanded to a gross floor area of approximately 43,700m². An existing 13,000m² warehouse was also extended and transformed for manufacturing operations. New laboratory facilities were constructed within the existing building envelope.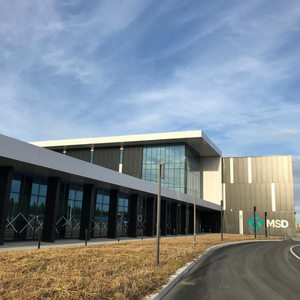 OBW Technologies were nominated as the vendor of choice for the BDS, CUB, QC Laboratory, MS&T & Warehouse Gas Detection installations at their new facility.
Solution Provided:
Honeywell SIL Certified XNX Transmitter & Touch Point Pro Platform. The Honeywell Touch Point Pro Control & Monitoring platform provided the client with a modular solution for installing Gas Detection in several buildings which will be ultimately networked. OBW Technologies provided a complete solution for SIL 2 certified installation at the MSD Swords facility, which was independently SIL certified, validated and inspected.
Product Performance:
The Honeywell Solution provided for the MSD project gives a visual indication of the status of the detector at source with system status indication "Green" for healthy and "Amber" for inspection required. The device displays real time Gas Threshold levels at source on an LCD display. Honeywell has a reputation for durability and conformance and as these detectors were mostly designed for operating in harsh environments in the Oil & Gas Industry, they meet strict ATEX, IP & EN & SIL Standard conformance criteria. This gives the product a long operating life in service.
Summary
OBW Technologies can demonstrate the ability to successfully handover large scale install projects – within budget and on time – this is a major advantage in the BioTech & Pharmaceutical industry where route to market for product is a primary concern.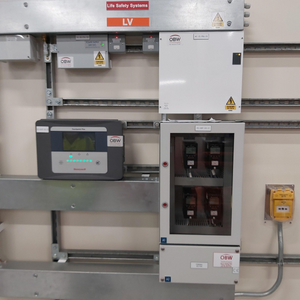 Customer Testimonial
Paul Silke, Project Director PM Group
"OBW provided design, installation, commissioning services on a recent large Biotech Facility in Swords Co. Dublin for PM Group. As Project Director I can say at all times OBW responded to schedule pressures and technical issue with the upmost professionalism and contributed to the delivery of this life changing facility."
---
Case Study
| | |
| --- | --- |
| Client: | Intel |
| Consultant Groups: | Exyte Engineering, Mercury Engineering |
| Project Description: | Honeywell Vertex Multi-Point Toxic Gas Monitoring System |
| Date: | May 2020 – ongoing |
Project Overview
Since 1989, Intel has invested $22 billion in Ireland creating the most advanced industrial campus in Europe. Today, alongside advanced manufacturing, Intel in Ireland has come to represent a diversity of activities across the spectrum of Intel business from cutting edge research to design.
This investment is designed to bring Intel's latest generation 7nm process technology to the European region and expand their manufacturing operations in Ireland. The new Fab is currently under construction and OBW Technologies were nominated as the vendor of choice for the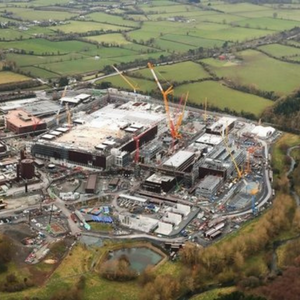 OBW Technologies were nominated as the vendor of choice as the Gas Detection provider for the new Fab 34 expansion project.
Solution Provided:
Intel required a flexible, easy to use and reliable gas monitoring system, one that has the ability to monitor up to nine gas families and more than 40 gases for their expansion of Fab 34. The Honeywell Analytics Vertex Multi-Point Toxic Gas Monitoring System can provide up to 72 points of continuous gas detection and combines the most advanced Chemcassette, software and optics technologies.
Product Performance:
Vertex™ offers powerful, built-in system redundancy as standard equipment to effectively safeguard against downtime.
Back-up pump and internal power module
Chemcassette® technology provides physical evidence of gas event.
System data back-up. If main data acquisition PC fails, analyzers continue to monitor, log data and alarm.
Drip resistant cap for system protection from overhead leaks
Automated leak test with line integrity option
Sampling points up to 400 feet (120 meters) from the system.
Choice of universal analyser modules and/or pyrolyzer analyzers.
Built-in configurable PLCs with optional 176 relay contacts
Standard OPC interface for easy integration into your existing factory automation system or HMI
Optional Ethernet/CIP, LonWorks®, DeviceNetTM, DF1 Interface, Profibus, Modbus Plus, Modbus/TCP, ControlNet, or isolated 4-20mA outputs available
Summary
OBW Technologies are Intel's choice of vendor for their Gas Detection Life Safety Systems operation and maintenance contract. Honeywell Analytics fixed gas detection equipment is installed throughout the existing Intel plant and will be commissioned in the new Fab 34 by the OBW Technologies commissioning engineering team. Intel choose to select Honeywell Analytics as the brand of fixed gas detection to install throughout the plant due to its reliability, range of product options and with an Irish based support service provided by OBW Technologies.